Table of contents
Letter from the Board
Dear Modelica, FMI, SSP, DCP interested,
the first Modelica Design Meeting was organized in Sept 1996 in Lund and one year later, the Modelica language specification, version 1.0 was published. We are very happy that this initial design was largely improved over the years and that the Modelica language is widely used in industry and academia. On Oct. 1-2, 2019, the 100th Modelica Design Meeting will take place in Lund. This event is celebrated by several activities:
Sept. 30, 2019, 10:30 - 18:30, a (free) Symposium with invited speakers is organized that present future directions of system modeling and simulation. For an overview of this event, see this newsletter article, and for more details, see the Symposium web page.

Sept. 30, 2019, 19:30 - 22:30, a (free) buffet dinner takes place to relax and further discuss the symposium topics. A Modelica History and Celebration Session will take place during the dinner.

Oct. 1-2, 2019, there are Modelica Association meetings in Lund, especially to coordinate the different standards of the Modelica Association:

Modelica Language (formerly called Modelica Design Meeting).
FMI (Functional Mock-Up Interface)
eFMI (FMI for embedded systems; currently under development)
DCP (Distributed Co-Simulation Protocol), including plug-fest for DCP where tools supporting the DCP standard are cross-checked with regards to DCP compatibility.
SSP (System Structure and Parameterization)
Furthermore, the Modelica Association plans to establish an Industrial Advisory Board. The goal is to get more feedback and input from industry and align standardization activities with their needs. The "entrance barrier" for participation in this board shall be lower than for full membership in the Modelica Association (for example, no Contributor License Agreement (CLA) required, which has been created for contributors to MA standards). Interested company representatives are welcome to join the Kick-off-Meeting on Oct. 1, 2019, 9:00-10:30 (select during event registration) and/or send an email to Modelica board board@modelica.org.
For more details on the Modelica Association meetings see the agenda and schedule. Feel free to attend, but registration is required.
The FMI group is heavily working on the next version of the FMI standard. In case you are interested about the status, you may have a look at the FMI 3.0 development version. The tool support from FMI is still growing. On the FMI tools page now more than 130 tools are listed.
The Second American Modelica Conference will take place March 23-25, 2020 at the University of Colorado (Boulder, U.S.A). The conference is jointly organized by NAMUG and the Modelica Association. The submission deadline for full paper proposals is October 1, 2019 and for presentation-only contributions December 1, 2019. For an overview of this event, see this newsletter article, and for more details, see the Conference web page.
The 9th International Workshop on Equation-Based Object-Oriented Modeling Languages and Tools (EOOLT 2019) takes place on November 5 in Berlin. The submission deadline for paper proposals is August 5, 2019. All accepted papers will be published in the Scopus-indexed ACM Digital Library
If you have interesting news for the Modelica, FMI, SSP and DCP communities, please follow the submission guidelines. The deadline for articles for the next newsletter is Fr. Nov. 15, 2019.
Martin Otter on July 19, 2019
Chairman of the Modelica Association
This article is provided by Martin Otter (Modelica Association)
Modelica Association
Future Directions of System Modeling and Simulation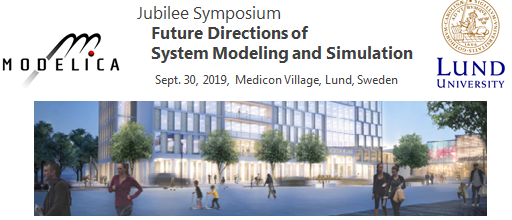 The Modelica Association, Modelica companies in Lund and Lund University host a free jubilee symposium to celebrate the 100th Modelica Design Meeting (the first meeting took place in 1996).
The central focus is on future directions of modeling and simulation. Invited outstanding researchers and industrial practitioners from different communities with a common interest in modeling and simulation will present their view on status, trends and forthcoming developments in this field.
September 30, 2019, Medicon Village, Scheelevägen 2, Lund, Sweden
10:30 - 18:30 Symposium
19:30 - 22:30 Dinner & Celebration
140 seats available, registration required (although the event is free).
Students welcome.
More information, program, speakers, registration
On October 1 and 2 there are Modelica Association meetings in Lund, especially to coordinate the different standards of the Modelica Association. Interested people are welcome to join:
October 1-2, 2019, Elite Hotel Ideon, Scheelevägen 27, Lund, Sweden
Free attendance, registration required.
This article is provided by Martin Otter (Modelica Association and DLR-SR)
Conferences and user meeetings
American Modelica Conference 2020
The next American Modelica Conference will be held in Boulder, Colorado (USA) at the University of Colorado, Boulder.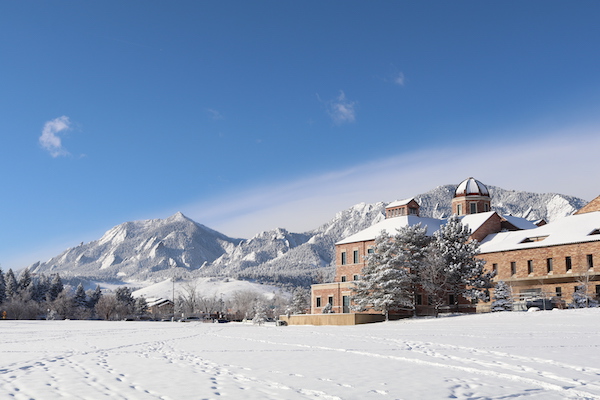 The conference will be held in the University Memorial Center at 1669 Euclid Ave, Boulder, CO 80309 and will take place from March 23rd to March 25th (not too late to get in some Rocky Mountain skiing!).
As with previous years, the first day of the event will consist of workshops that are free to attend. The remaining days will require a ticket and will feature vendor sessions and presentations.
The Call for Papers is now available and additional information will be posted to modelica.org as it becomes available.
Registration and tickets are being handled through the conference's EventBrite page.
We look forward to the many fine submissions and engaged attendees that have characterized this event through the years.
This article is provided by Michael Tiller (Modelica Association)
Modelica Users' Conference Japan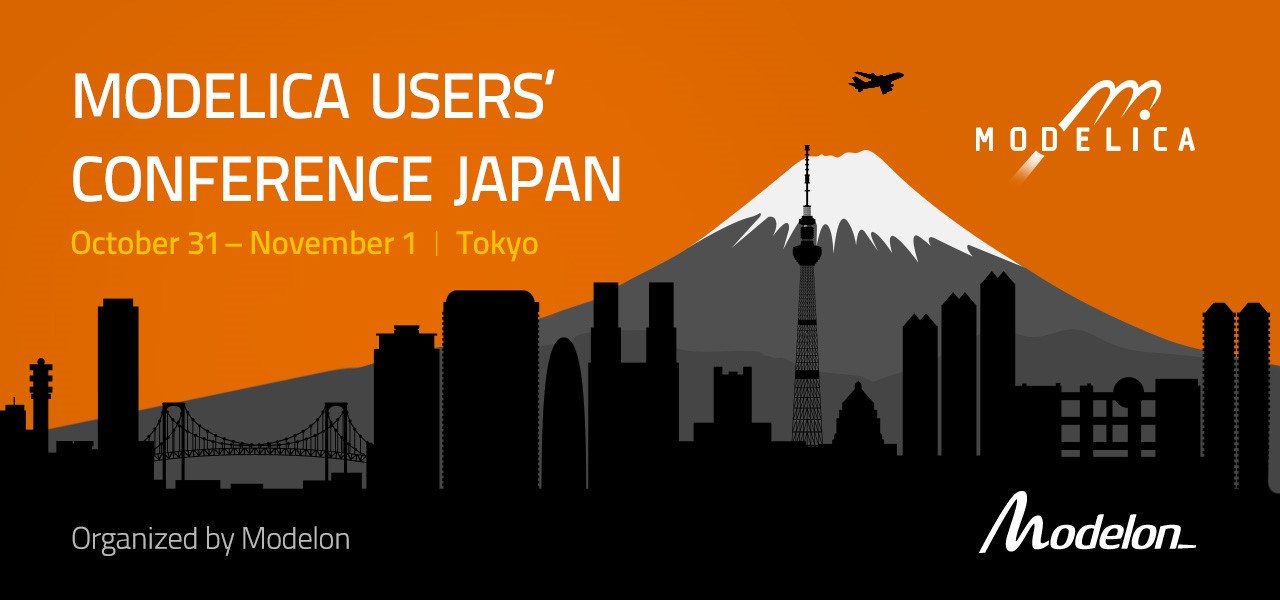 The second Modelica Users' Conference Japan will take place October 31, 2019 at the Conference Branch Ginza in Tokyo, Japan. The 2019 event will be organized by Modelon. This one-and-a-half-day conference will feature tutorials and vendor sessions.
Modelica's multi-domain simulation technology has played a very important role in the development of "Innovation Accelerator", represented by Digital Twin and IoT. This year's user event will build on the previous Modelica Users' Conference and invites attendees to learn about evolving Modelica technologies and meet like-minded users in Japan. To view the agenda and register, click here.
This article is provided by Swati Tyagi, Modelon
3rd Workshop on Formal Co-Simulation of Cyber-Physical Systems
September 16-17, 2019, Oslo, Norway
DATES
June 25, 2019: Abstraction submission
July 1, 2019: Paper submission
July 31, 2019: Notification
August 20, 2019: Camera ready submission
Springer LNCS post-proceedings will be published after the workshop
FORMATTING AND PAGE LIMITS
Full papers: up to 15 pages LNCS format, excluding references
Short papers & demos: up to 6 pages LNCS format, including references
AIMS
This workshop focuses on the integrated application of formal methods and co-simulation technologies in the development of software for Cyber-Physical Systems.
Co-simulation is an advanced simulation technique that allows developers to generate a global simulation of a complex system by orchestrating and composing the concurrent simulation of individual components or aspects of the system. Formal methods link software specifications and program code to logic theories, providing developers with means to analyze program behaviors in a way that is demonstrably exhaustive.
The two technologies complement each other. Developers can create prototypes suitable to validate hypotheses embedded in formal models and formal properties to be analyzed of the software. This is fundamental to ensure that the right system is being developed. Using formal methods, developers can extend test results obtained with co-simulation runs, and ensure that the same results apply to all program states for all possible program inputs. This enables early detection of latent design anomalies.
TOPICS
This workshop will give researchers and industrial practitioners a stage to demonstrate new methods and tools, present experience reports, discuss open challenges, and explore ideas for future development of frameworks integrating formal methods and co-simulation. Contributions are welcome on all aspects of system development, including specification, design, analysis, implementation and documentation of software for Cyber-Physical Systems.
Topics of interest include, but are not limited to, the following:
Development of new co-simulation methods and tools
Integration of formal methods technologies in co-simulation methods and tools
Experience reports on using existing co-simulation methods and tools
Emerging standards for co-simulation
Modeling and analysis of safety properties of cyber-physical systems through co-simulation
Modeling and analysis of human-machine interfaces in cyber-physical systems through co-simulation
Modeling and analysis of security aspects of cyber-physical systems through co-simulation
Co-simulation of the next-generation cyber-physical systems
This article is provided by Casper Thule (Aarhus University)
Vendor news
MasterSim: Open-source FMI Co-Simulation Master takes next development step
The co-simulation master tool MasterSim (bauklimatik-dresden.de/mastersim) has reached a new important milestone - with key focus on standard compliance and ability to run a larger number of cross-check FMUs.
MasterSim is an open-source development that aims at creating a reference implementation, giving developers of master tools and FMI slaves a transparant implementation to check and optimize their own implementations. For that purpose several modern co-simulation coupling algorithms (Gauss-Jacobi, Gauss-Seidel, Newton) are implemented, and FMI versions 1 and 2 are supported. The rollback-feature of the latter is being used for the iterative algorithms. As C/C++ implementation, it is implemented with performance in mind. The code is hosted on sourceforge.net which also includes the documentation (wiki-pages). The simulation engine is complemented by the equally free post-processing software PostProc 2, which features run-time live updates of simulation progress.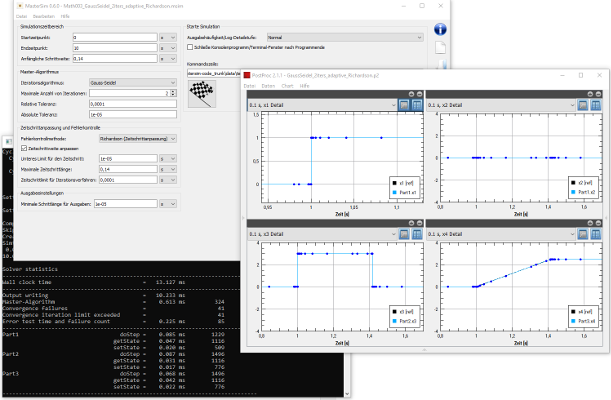 In the release 0.7, MasterSim can already handle quite a lot of reference FMUs from the cross-check repository on all three supported platforms (Windows, Linux, Mac), and also includes the capability of importing csv-files with predefined time series as input to slave variables. The simulator itself is a command-line tool that reads text files (project and data files) and writes results in csv-format text files as well, which makes it very suitable to be used in scripted environments (and optimization tools). In the upcoming releases the user interface will be extended to hold a graphical representation and include graphical routing, and will exchange such systems/simulation scenarios via the SSP-standardized file formats.
This article is provided by Andreas Nicolai, TUD
New AVL Model.CONNECT 2019 R1 with FMU calibration support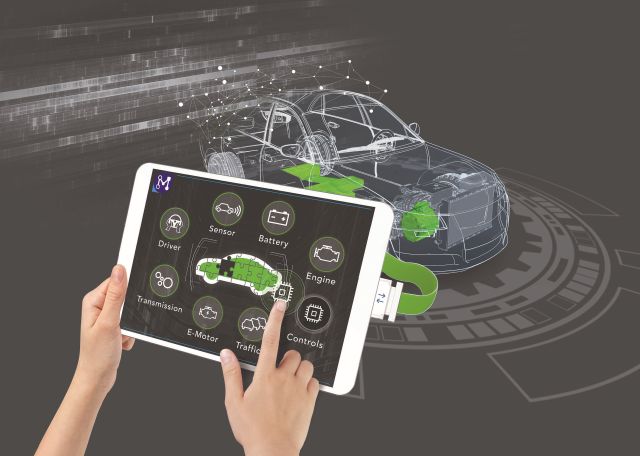 Model.CONNECT is AVL's co-simulation and integration platform with built-in interfaces to all the FMI standards and the leading 3rd party simulation tools and user's code. With its patented technologies for co-simulation error elimination (NEPCE) and RT/nonRT model synchronization (ACORTA), Model.CONNECT enables connection of simulation models with HiL and hardware testing environments. In the new release 2019 R1 due in early April, Model.CONNECT comes out with an integrated FMU creation tool fmi.LAB which turns Simulink controls models into FMUs, exposing thousands of scalar and tables via standard XCP bridge to the leading calibration tools such as INCA, CANape, AVL Concerto etc. With this feature Model.CONNECT closes the gap in usage of softECUs in a virtual calibration process
This article is provided by Martin Benedikt, AVL
Simcenter Amesim 2019.1 released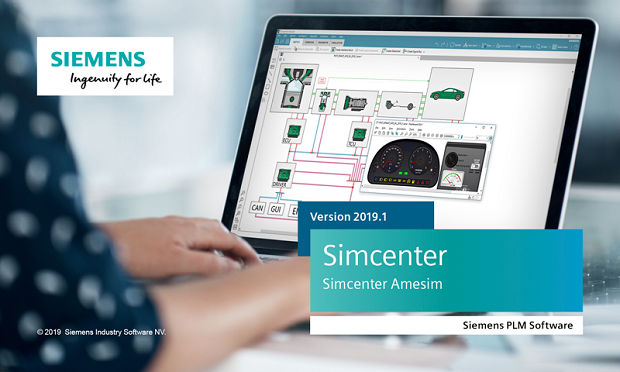 Revamped Modelica support in Simcenter Amesim 2019.1
Check out the first outcomes of the Siemens-Modelon partnership reflected in Simcenter Amesim 2019.1, the first release to officially include Modelon's Optimica Compiler Toolkit (OCT) as Modelica engine. Please take a look at our blog post for more info.
New FMI capabilities in the recently released Simcenter Amesim 2019.1
The recently released Simcenter Amesim 2019.1 has brought new enhancements to the support of the FMI standard, both in terms of usability and advanced capabilities. As always, these improvements are dedicated to serving the needs of our industrial users. The most noticeable functionalities are listed hereafter:
Simcenter Amesim co-simulation FMUs now comply with master algorithms that perform polynomial extrapolation on slaves' inputs, which provides speed-up on specific models within advanced co-simulation environments.
Models containing encrypted supercomponents can now be exported as FMUs to be safely shared with partners and used within third-party FMI compatible tools.
The virtual calibration of imported 2.0 FMUs is now possible, thanks to the management of FMI tunable parameters directly within the Simcenter Amesim GUI.
Simcenter Amesim real-time capable models can be exported as co-simulation FMUs specifically generated for FEV xMOD test benches, typically to address Hardware-in-the-Loop / Engine-in-the-Loop use cases.
Simcenter Amesim real-time capable models can also be exported as "source-code FMUs" usable on Siemens SIMATIC Edge Computing platforms, to cover high-end Industrial Internet of Things (IIOT) applications.
Siemens PLM Software, as active member of the FMI Steering Committee contributes to the FMI 3.0 specification and more generally to the promotion of the FMI standard to its industrial customers. For more information on Simcenter Amesim, do not hesitate to visit our website.
This article is provided by Bruno Loyer (Siemens PLM Software)
New Modelica-based interface to Siemens PLCSIM Advanced for SimulationX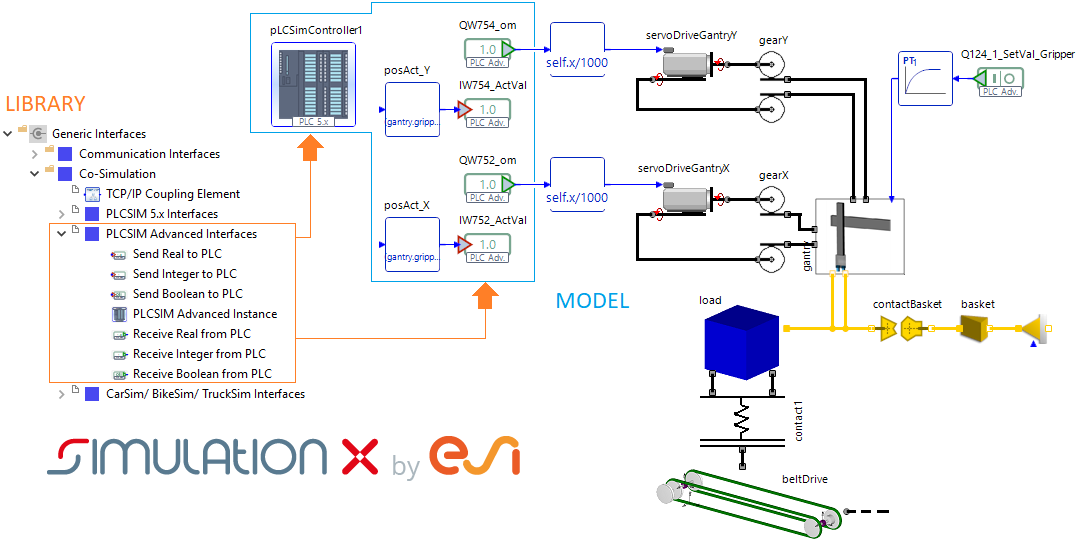 The new Modelica Co-Simulation library PLCSIM Advanced Interfaces as part of the Modelica library Generic Interfaces for SimulationX allows for Co-Simulation between SimulationX and the Siemens software PLCSIM Advanced. This enables you to run Software-in-the-Loop tests (SiL) of a controller simulated in PLCSIM Advanced by Siemens and the automation object simulated in SimulationX. One of the advantages of SiL is that the test is based on fully virtualized system components and can therefore be performed before the procurement and construction of the same. The Co-simulation partners work on a virtual time basis so that the simulation is no longer carried out in real time making the requirements for real-time capable models obsolete. Simply connect your Modelica model with the corresponding Co-simulation interface elements and start your SiL test.
(Siemens® is a registered trademark and PLCSIM Advanced a product of SIEMENS AG)
This article is provided by Sebastian Grützner, SimulationX by ESI
Modelon Vendor News
Modelon 2019.1 Release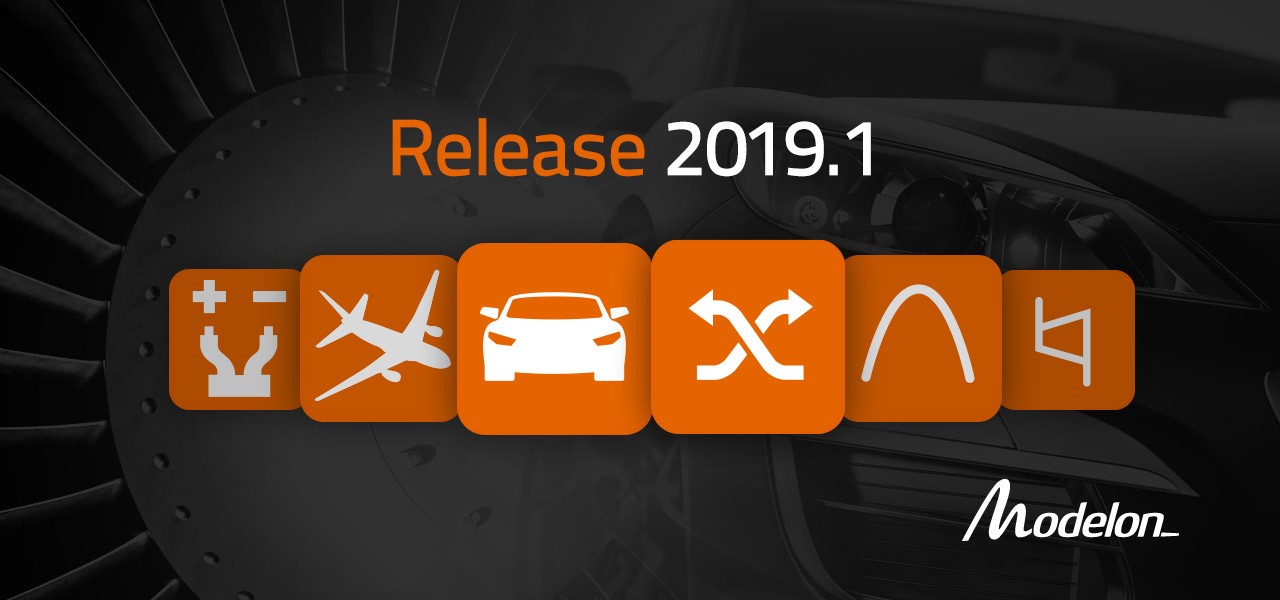 In May, Modelon released 2019.1 for products within the Modelon Library Suite and Modelon Creator Suite. To view a comprehensive list of updates made to our Modelica and FMI-based tools, click here.
A special release of the Modelon Electrification Library, version 1.2, will be available August 2019. This updated release will include new Rimac-branded battery components. View a demo of the new components here. To access the new release, contact our team.
The Power of Modelica
Modelon customer finds success with Modelon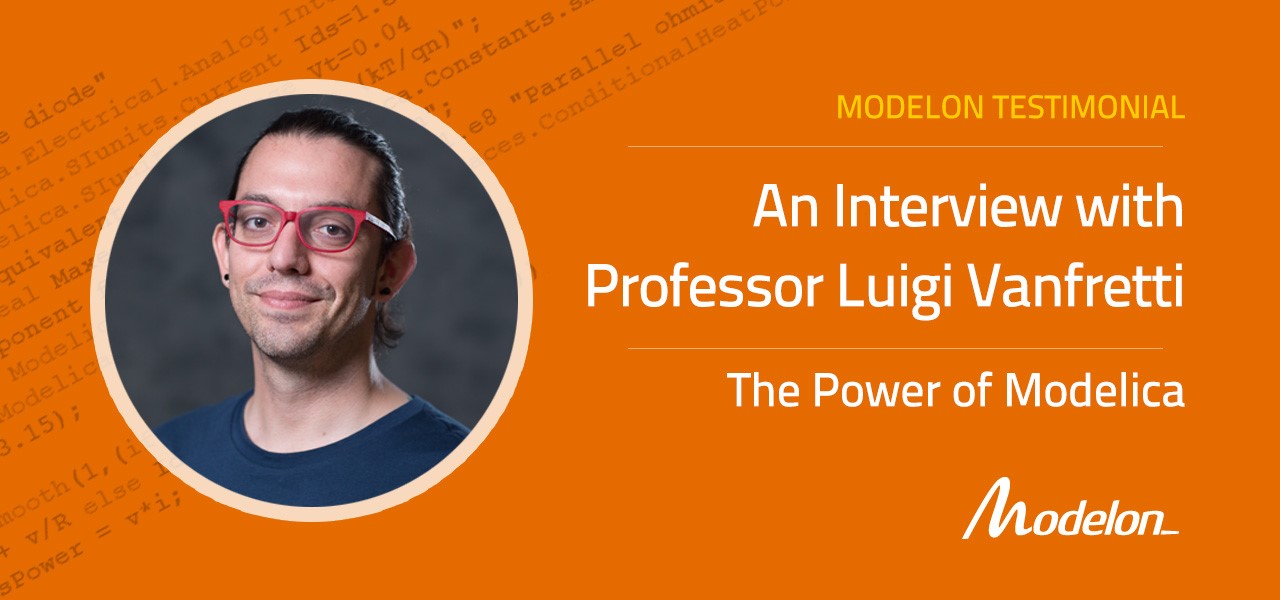 Professor Luigi Vanfretti began using Modelica-based technology in 2011 and he hasn't looked back since. With Modelon's help, he advanced his power and grid simulations from low level research to technology readiness levels 3 and beyond. "I have the peace of mind to know my Modelica models will withstand the test of time and can be deployed in any environment at a fraction of the price of an enterprise level tool license." - Professor Vanfretti
Learn more about his Modelica journey here.
This article is provided by Swati Tyagi, Modelon
Education news
Claytex technical blog
Claytex publishes a technical blog covering all things Modelica and Dymola.
What's New in Dymola 2020?
With the release of the latest version of Dymola, 2020, comes a slew of new features. Notably, this version of Dymola arrives with the latest edition of the Modelica Standard Library, version 3.2.3. Here's a selection of the highlights in Dymola 2020. Read the complete article here
This article is provided by Mahdieh Mehrabi (Claytex)
Modelon Education News
Technical Blog - Increase Speed of Air Conditioning Model Simulations Using Modelon's Air Conditioning Library and Vapor Cycle Library
This blog provides an introduction of the Spline-Based Table Look-up (SBTL) method, as well as a sample use case from Ford Motor Company – who utilized the SBTL refrigerant package to speed up their air conditioning system model simulations. Read more.
Technical Blog - Accessing Advanced MATLAB Functions in FMI Toolbox
Modelon's FMI Toolbox contains a comprehensive set of MATLAB functions that allow the user to streamline workflows. In this blog, we explain the following four different workflows on accessing these functions and how they can be automated. Read more.
Technical Blog - Modeling Actuation System Architectures with Modelon Hydraulics Library
Modelon's newest blog series explains how to use Modelon's Hydraulics Library for modeling full aircraft actuation systems and subsystems. In this first blog post, learn the basics of creating an actuation system architecture. Read more.
This article is provided by Swati Tyagi, Modelon